Just three weeks ago, the OBR published forecasts of 1.1% growth in 2020.
How times have changed.
On the very same day, the Chancellor warned us to ignore these forecasts and to prepare for a 'significant impact' on our economy.  
Since then the situation has deteriorated further. Hopes that the recession that we are now in would be 'v-shaped' – i.e. a sharp downturn followed by a bounce-back in the months to follow – have sadly largely disappeared.
The latest data, and emerging insights from on the ground, suggests that the effects of this crisis are going to be long-lasting.
In this blog we assess why.
We are in the early stages of a major economic downturn. One that – at least in terms of the immediate hit to our economy – will be much bigger than the financial crisis.
Of course, much of this stems from the public health emergency and the effective shutting-down of large swathes of our economy in an effort to limit the spread of the virus.
But how quickly might it bounce back?
One school of thought had been that the mix of unprecedented government support (see here and here), coupled with both the temporary nature of the public health crisis and the underlying resilience of our economy, might have been sufficient to ensure that, whilst we might experience a downturn in activity, the economy would pick-up quickly.
So yes, a recession, but jump forward 12 months or so, and we'd be back to some form of normality.
But this looks overly optimistic.
Firstly, the scale of the shutdown in the economy is unprecedented. Large swathes of our economy have been mothballed. And whilst it might be relatively straightforward to force businesses to close and to lock-down workplaces, getting them back up and running is much more difficult.
A return to 'normal' looks far off.
In recent days, we've seen some staggering numbers on the scale of the shutdown and the devasting impact it is having on workers.
Some businesses are reporting sharp falls in activity, some anywhere from 50 to 100%.
Of course, this is not just limited to Scotland. Recent reports from the OECD, the IMF and others all suggest a shock to economies across the world of anywhere between 20-30% over the quarter.  
As we highlighted last week, it's simply not possible for large parts of our economy to 'make-up' for lost activity. It will be gone forever.  
Secondly, we have seen reports of a sharp rise in claimants for Universal Credit, coupled with stories about large job losses across major employers. Even temporary periods of unemployment take time to be unwound (even before we worry about long-term scarring or 'hysteresis' effects). People need to look for work, and it takes time for employers to hire people. All of this, acts to flatten out and delay any recovery.
Many of these effects will have the greatest impact upon some of our most rural and fragile communities across the country.
Thirdly, we are also seeing a large dislocation of supply chains across the economy, from transport logistics through to day-to-day services. No matter the level of government support offered, when we come to pick-up the pieces, gaps and broken links in all aspects of our day-to-day activity will be evident across our economy. Touch-wood, we've yet to see any major failures in businesses supporting the basic infrastructure of our economy (e.g. in energy and transportation), but if this was to happen then the ripple effects would be hugely significant.
Fourthly, and as we have said throughout this crisis, what marks this recession out is that it is so heavily concentrated on people. There will be households, particularly where there are public sector workers or others in workplaces that can easily switch to remote working, that may be less affected in the short-term. These are more likely to be higher paid jobs. But for many households, livelihoods will be impacted in some way, from job losses, furlough, reduced hours, loss of commission of indeed from needing to take sick leave. It will take time for households to repair their balance sheets, pay-back loans and replenish savings. Wages and disposable income are likely to remain suppressed for many months as activity gradually picks-up. This will continue to suppress demand for months, if not years to come.
Fifthly, businesses too will require time to repair their accounts. The profit cycle that many businesses operate within – with profits one year feeding through to investment in the years to follow – has been blown out the water. Expect weak investment demand for years to come as businesses look to reassess their profitability and sustainability. Lending and business finance are also likely to be constrained as banks and investors look carefully at their risk profiles and capital ratios, particularly in the light of many businesses going to the wall.
Sixthly, whilst this is a global pandemic, it is clearly impacting different places at different times, and at different levels. The potential hit to global demand will remain significant, long-after (hopefully) the UK economy and public health gets back on its feet. The external market is likely to look especially weak for some time yet.
And this leads us to our final explanation for why we think the economic impact of this crisis will last for some time. We simply do not yet know how long the public health emergency will last for. Initially the talk was of combatting this pandemic in 12 weeks. The latest advice is that restrictions on movement and activity could last up to six months. A year is not out of the question. Of course, this itself is highly uncertain, we don't yet even know the key properties of the virus or true rates of infection or immunity. But if anything, we're looking at more, not less time.  
The effects of all this will vary from business to business and industry to industry. As always, some businesses will find new opportunities and come out of this stronger (perhaps with fewer competitors and a more efficient business model). A great many, will fare less well.
In all of this, there has to be concerns for some key industries within Scotland, including (for different reasons) tourism and oil and gas.
Of course, this raises big questions about government support. So far, the UK Government have thrown the kitchen sink at supporting the economy. But as the crisis deepens and its potential longevity gets pushed out, questions about how long such support can/will continue for and how it will ultimately be unwound will soon emerge (not to mention support for key businesses and sectors most impacted in the rebuilding phase). The bill for all this is steadily mounting up.
In time, the wider implications of all this will become clearer. But be in little doubt that this crisis will have far reaching implications. Everything from the nature of competition, which firms emerge and which don't, through to the role of government, and what the ability and scope of government to shape that economy is, is up in the air.
On the plus side, the more we can avoid any long-term scarring to the productive capacity of our economy, then a recovery should take place. In this regard, whilst perhaps not a 'v-shape', we should – at the very least – avoid as long a drawn out recovery we have experienced since the financial crisis. Some of this will depend on how the government chooses to respond after the crisis and when support is wound down. But at least this will be somewhat within the control of policy makers, unlike the virus itself. At this moment in time, that's one positive we can hang on to.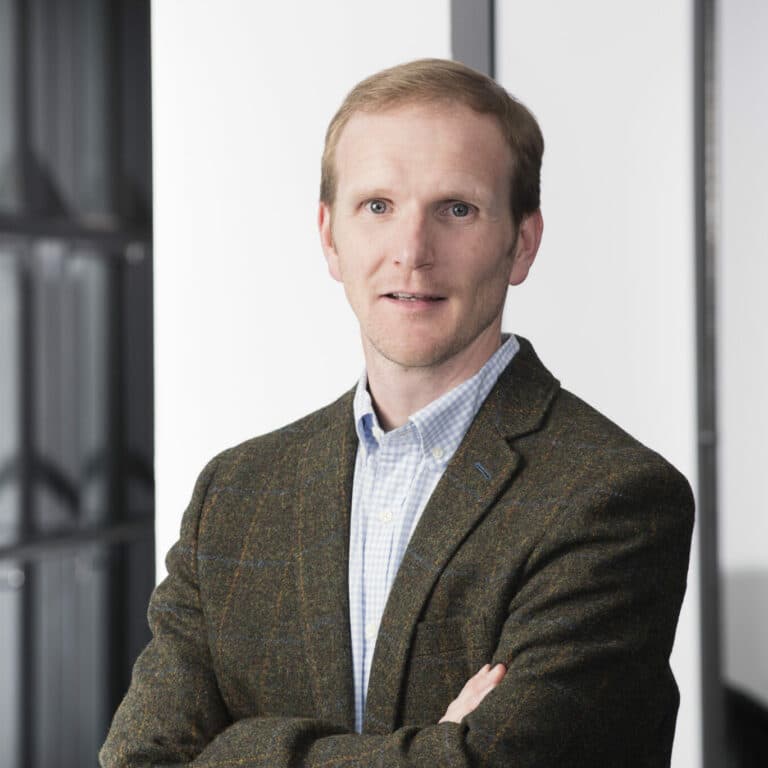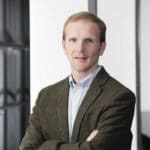 Dean of External Engagement in the College of Social Sciences at Glasgow University and previously director of the Fraser of Allander Institute.