This town is coming like a ghost town
All the clubs have been closed down
Ghost Town, The Specials, 1981
One consequence of the recessions of the 1970s and 1980s was a permanent fall in demand for industrial property. They bequeathed thousands of empty buildings and vacant, often derelict sites. Barely a ten minute walk from the Fraser of Allander Institute are tracts of land that fell into disuse half a century or more ago and have never since found productive purposes. (Indeed, some say the area has never been the same since the University of Glasgow upped sticks in 1870.)
Today there are concerns about the scarring effects of unemployment. The labour market does not always 'clear', leaving people who want to work unemployed, during which time their skills deteriorate thereby afflicting their long-term job and earnings prospects. In a similar way, the failure of property markets to clear after those recessions scarred places where vacant and derelict land and buildings were found. From the Scottish Development Agency to enterprise zones, from urban development corporations to regeneration initiatives considerable effort was expended to return sites and buildings to use and to avoid scarring the economic and wider prospects of areas. Yet that remedial work continues to this day, decades on, through organisations such as Clyde Gateway.
Three forces are coalescing to threaten a 2020s version of the 1970s and 1980s. Digital technologies are enabling shifts from bricks-and-mortar retailing and office working to online shopping and home working. Health concerns now push in the same directions. Finally, recession will depress disposable incomes, intensifying pressures on already-pressed sectors such as retail and restaurants. Unless addressed, town and city centres will see many more vacancies.
Retailing had been struggling before Covid-19. Between 2015 and 2018, its employment in Scotland fell by 5% at a time when overall job numbers rose by 2%. Across the UK, 12% of premises were vacant at the end of 2019 and the vacancy rate had been rising since 2017. Last year saw 85,000 UK job losses and more than 9,000 store closures. The smallest firms that typically populate town centres have fared worst: from 2014 to 2019, the number of retailers in Scotland employing fewer than five people fell by 12% while the number with 250 or more employees was flat.
The structural reason for the woes of traditional retailing has been internet sales. By the end of 2019, £1 in £5 of sales was online, double the 2013 share. In May 2020 that rose to £1 in £3. Two large property companies recently published their results for the year ending 31 March. Land Securities, which includes Buchanan Galleries in Glasgow among its holdings, announced that it was writing down the value of its retail portfolio by almost 26%. A couple of weeks later British Land, which owns the Fort in Glasgow and Fort Kinnaird in Edinburgh, cut the value of its retail assets by just over 26%. Intu, owner of Braehead, is in administration.
Recession is compounding structural change. The Bank of England concluded that the effects of Covid-19 are "consistent with a fall of around 23%" in the value of commercial real estate. Retail landlords collected 14% of the quarterly rent payments due at the end of June. In the judgement of Land Securities, "Apart from the major supermarkets and some pure online players, few retailers will emerge from Covid-19 in better financial condition than before the virus arrived." This year is on track to supplant 2008 as the worst on record for retailer failures, store closures and job losses.
To date, the office market has been more resilient, although landlords received only 23% of June rents. Here, opposing forces are at work. Increased home working will depress demand.
More than one in ten survey respondents told Savills that the office is no longer a necessity.
In a Deloitte survey, 60% said they would prefer to use an office less than three days per week.
Outside the very smallest businesses more than 30% of employees report that they expect to work at home for at least three days per week, compared with 10% doing so pre-crisis.
These surveys show preferences shifting towards home working although the likely scale of change is far from clear. Offsetting this will be the need for more space per person to facilitate distancing. The net effect is uncertain. Gamely, agents and owners suggest that one effect will offset the other leaving total demand largely unaffected. However, 48% of financial firms told Deloitte they expect to occupy less space than pre-crisis and Moody's believes that the home working effect will dominate.
Certainly in retailing and probably in the office market demand is falling permanently, in an analogous manner to the industrial market shift of the 1970s and 1980s, leaving many premises vacant. In the 1970s and 1980s two related factors saw property lie unused for years, blighting the prospects of recovery in surrounding areas. First, structurally weak demand caused 'thin' markets: there were too few transactions to establish values. Second, in reality, values were often below levels on balance sheets and, with contamination or other problems, sometimes negative. Together, these gave owners incentives to hold vacant property rather than to sell and crystallise losses.
In the cases of shopping centres and office parks owned by listed companies and major investors, marking to market (or to best guess) will see values fall, as they have already done in the retail sector. In city and, especially, town centres, where ownership is dispersed and premises less traded on public markets, prolonged vacancies, unrecognised losses and blight are a threat. While action had already been taken to tackle the problems facing town centres greater effort will be required to avert more serious and self-reinforcing local problems and to capitalise on opportunities.
The starting point is to accept that the footprint of shops and offices, as well as pubs, restaurants, student accommodation and gyms, will be smaller, freeing space for other uses. These will vary from place to place and such decisions are best made locally with councils well placed to facilitate the development of options. Clear plans can stimulate the interest of residents, businesses, investors and developers. That might mean quickly revising existing plans that have been overtaken by events. Whatever choices places make, prolonged vacancies as a result of thin markets and unwillingness to accept falling values have to be addressed. Greater use of compulsory purchase powers to facilitate the rapid realisation of plans is one option. Others could be compulsory sales orders; expanded Fresh Start relief to give owners incentives to find other uses for vacant properties; and, similarly, land value taxation. However, these other options are not currently realistic. Yet there is a need to move quickly and to resolve the tension between the interests of owners – who face financial losses – and the wider community – who face other losses if premises lie unused.
Opportunities abound. New homes. Green spaces. Buildings to host local services for growing town centre populations.
It would be best if private investors funded physical regeneration but that may not be possible mid-recession and in places that have widespread vacancies. It may not be appropriate if a wider community regeneration effort is required. More public money will likely be needed, ideally from any UK Budget's consequentials. If not, funds for regeneration will have to compete with other demands on Scotland's budget. In either case, public funding should be used to attract private investment and the lessons of previous, similar efforts should be heeded.
Ghost Town is said to have been inspired by what The Specials saw in Glasgow. Prompt action can prevent the latest structural and cyclical shifts in property demand 'inspiring' a similar outcome. Technologies, preferences and health concerns are moving quickly. Those who can shape our towns and cities need to keep up.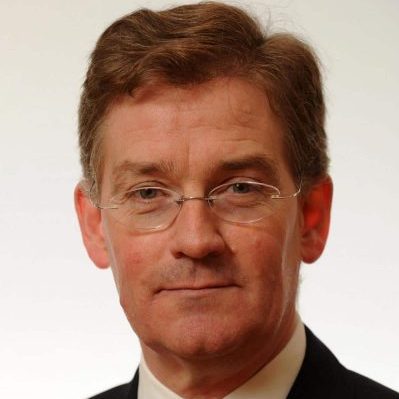 Stephen Boyle is a visiting researcher at the Fraser of Allander Institute. He was previously the Head of Group Economics at the Royal Bank of Scotland.