This week saw the publication of two pieces of key economic news: firstly on the labour market and secondly the latest inflation data. To some extent, the figures were not surprising and were broadly what we were expecting.
Labour Market
New labour market data from the Office for National Statistics were released on Tuesday covering the period until the end of June 2022.
These data show that the Scottish unemployment rate remained stable at 3.2%, with the employment rate dipping slightly (-0.1%-point) to 75.4%. The rate of economic inactivity rose slightly to 22.0% (+0.1%-point) compared to the previous 3 months.
UK-wide data on employees' pay shows that average total pay (including bonuses) over the past year was 5.1%, while over the same period the growth in regular pay (excluding bonuses) was 4.7%.
Adjusted for inflation, this means that total pay fell by 2.5% and regular pay fell by 3.0% over the year.
So, the tight labour market conditions are continuing. Interestingly, the latest vacancy data shows a slight fall in the number of vacancies in the latest period, although there is still almost 1.3 million vacancies across the UK.
Inflation
The labour market data was followed on Wednesday by the July inflation data. This showed that Consumer Price Inflation had reached 10.1% in July, yet another 40-year high for the measure. It doesn't have to go much higher to breach the high in 1982 of around 11%.
The main drivers of this, compared to last month, are increases in food and non-alcoholic beverage prices – with an annual inflation rate of 12.7% for this class of goods.
Energy and fuel prices are of course contributing significantly to the annual inflation rate. Despite us all noticing that petrol and diesel prices have fallen back in the latter part of July, the average price in July was still higher than the average price in June; the level of fuel price in July 2022 was 47% higher than July 2021.
We have consistently discussed that these price rises are likely to be experienced differently by different groups of the population. ONS produce consistent measures of inflation experienced by different household groups, including by income.
Chart: Annual Inflation to June 2022 by income quintile (CPIH consistent)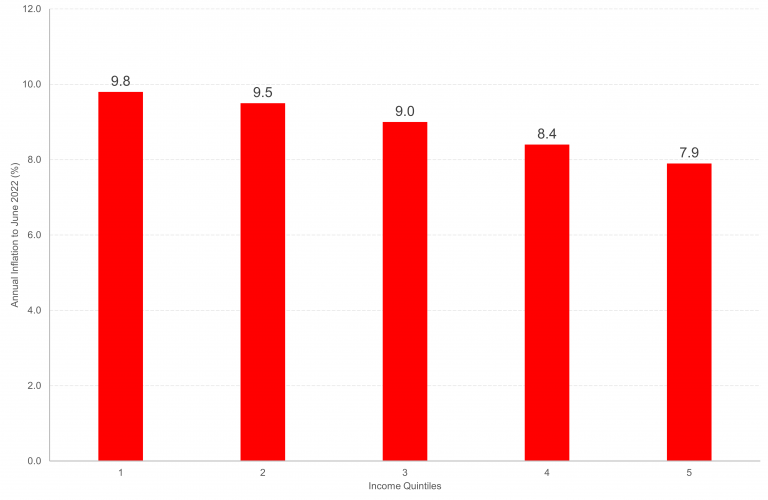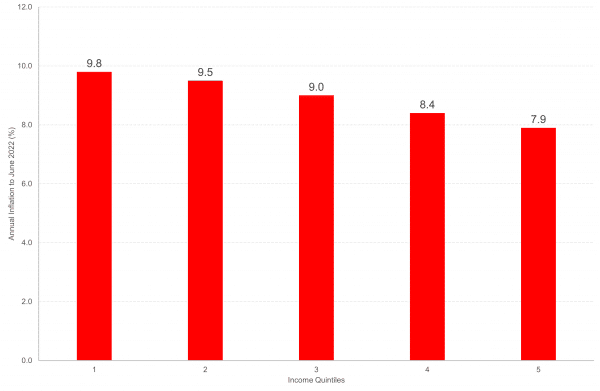 Source: ONS
As we might expect, the data shows that those on the lowest incomes are likely to be experiencing the highest levels of inflation. Look out for more analysis of this really interesting dataset in our next Economic Commentary: or, alternatively, go here if you want to analyse it yourself.
And finally… take a deep breath and get ready for GERS 2022!
Government Expenditure and Revenue Scotland (GERS) is coming!! In late August each year, the Scottish Government releases these statistics to much amassed excitement from political commentators and fans of economic statistics.
These statistics are released next Wednesday. They show estimates of tax revenues raised in Scotland compared to expenditure on behalf of the people of Scotland, and present the balance between these two figures as a net fiscal balance.
We have produced a detailed guide to GERS which goes through the background of the publication and all of the main issues around its production, including some of the odd theories that emerge around it. A couple of years ago, we also produced a podcast which you can enjoy at your leisure.
No doubt, as usual there will be plenty of different interpretations and arguments about what these statistics do, or don't, mean for Scotland under different visions of its future, particularly given the stage the constitutional debate is currently at.
For the uninitiated, the GERS statistics seem to be pretty unique in terms of the fervour they generate and as with any fuss like that, it's worth taking a step away to look at the facts for yourself.
We'll be publishing analysis next week that breaks down some of the key figures to help with that, so stay tuned!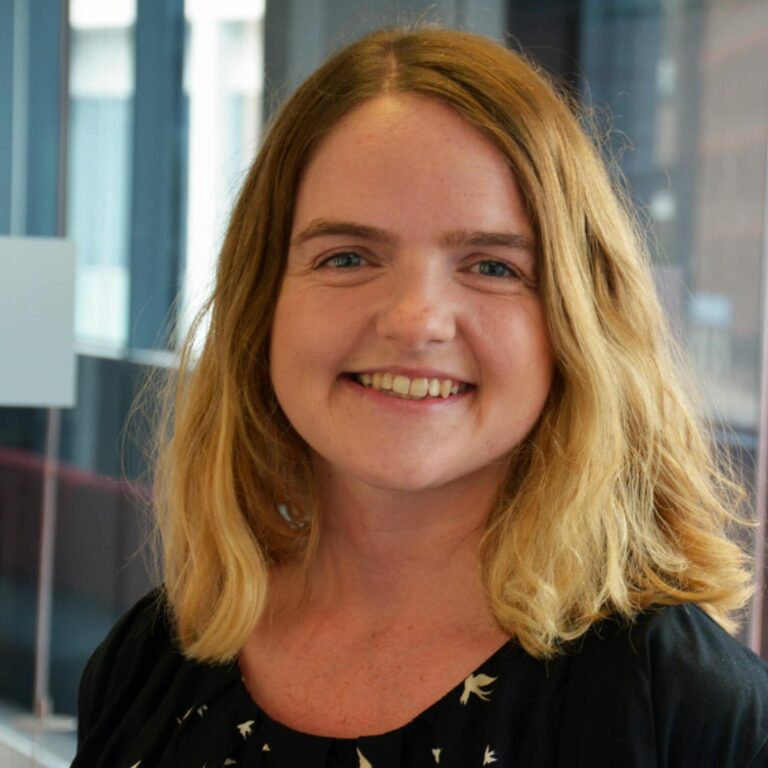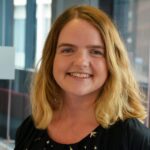 Mairi is the Director of the Fraser of Allander Institute. Previously, she was the Deputy Chief Executive of the Scottish Fiscal Commission and the Head of National Accounts at the Scottish Government and has over a decade of experience working in different areas of statistics and analysis.
Emma is Deputy Director and Senior Knowledge Exchange Fellow at the Fraser of Allander Institute