This article is part of our programme of work on the support and opportunities available for people with learning disabilities in Scotland.
The COVID-19 pandemic has upended all of our lives. But some have seen more disruption than others and people with learning disabilities appear to have been disproportionately affected. This article looks at some of the key issues.
This is based on evidence we have seen or heard to date during the process of researching the issue, but is unlikely to be an exhaustive summary of all the ways people have been affected. Even so, the evidence we do have raises serious questions over whether the human rights of people with learning disabilities have been appropriately understood and protected over the period of the pandemic.
Direct health impact
Getting a true picture of how many people with learning disabilities have been directly affected by COVID-19 in Scotland is difficult.
Data published by England's Care Quality Commission shows that the excess death rate for the population with learning disabilities increased by 134% in April and May, far higher than the national average.
It's difficult to assess how Scotland compares because data isn't readily available, but there is no reason to doubt that a similar pattern has emerged north of the border. The health data that is available demonstrates that people with learning disabilities are far more likely to suffer with underlying health conditions and multiple comorbidities, which are risk factors for the severe health outcomes associated with COVID-19.
We have also heard concerns about access to normal medical services, for example being able to get appointments at GP services or accessing screening. This is both distressing for individuals and concerning given that it is understood that people with learning disabilities often face a range of health issues.
Emergency legislation
In April, the organisation People First released a report detailing the impact of the emergency legislation that was brought in at the start of the pandemic with the aim of freeing up resources to manage the virus. This was talked about in our recent podcast with People First.
"It sounds like the human rights and safeguards for people with learning disabilities are not important. It reads as if our needs and our rights are a problem for the rest of the population."
Source: People First, 2020
A number of concerns were noted, including around provisions for people with learning disabilities to be moved without their consultation and that medication can be given without consent.
Although it is noted that few of the provisions have not been enacted as yet (and some have now expired) there remain concerns over the procedure followed and whether enough attention was paid to the European Convention on Human Rights or the UN Convention on the Rights of Persons with Disabilities in the development of emergency legislation. As yet, these concerns have not been fully allayed.
Reduction in support  
In a survey of people with learning disabilities published in June, the Scottish Commission for People with Learning Disabilities (SCLD) found that 64% of respondents had seen changes in the support they receive.
Each individual will require different types and degrees of support to live the life they choose. Not all people have seen changes in their care packages. However, others we have spoken to have had support they need to live well independently entirely removed. Whilst all of us have seen the ability to live a life of our choosing curtailed by the pandemic, this should not extend to no longer being able to live in your own home.
Day centres largely closed at the start of lockdown in March, and despite the stated intentions of the Scottish Government, we understand that many have not yet reopened.
We know that family carers have often stepped in to provide extra care and support, but this is not sustainable, nor likely to always be in the best interests of the person being cared for.
This is not only an issue for adults with learning disabilities – others who require care packages have seen their support reduced. A BBC Disclosure investigation found that in Glasgow alone, there were 1,884 fewer people receiving home-care packages in April compared with January (a 34% drop), with elderly and disabled residents amongst those affected.
Exclusion and isolation
The reduction in support available impacts many areas of people's lives, including their ability to have social interaction – for example from carers who previously visited homes and families who used to be able to freely visit people in residential settings. The closure of day centres will also have impacted on the ability to interact with friends.
Digital exclusion has also become a greater issue as services, and social interaction, have moved online as a result of the COVID-19 restrictions. Whilst for some people, there are few issues accessing the internet, others lack the hardware and the knowledge of how to use devices. These barriers are likely to have exacerbated isolation, as well as being an issue for accessing key information about the pandemic.
During our interviews with the SCLD Expert Group, one message was consistently repeated – that information has been confusing and inaccessible. The Connecting Scotland Fund, which has been set up in response to the pandemic, is now a key tool in bridging the digital exclusion gap, although from our discussions with People First in our recent podcast, it seems the fund is not going far enough.
Financial consequences
All of this says nothing of the financial consequences. For example, people with learning disabilities in work are disproportionately employed in the sectors that have seen the biggest decline in output and hours, such as hospitality. The pandemic has also introduced new barriers to employment due to, for example, issues with using public transport or opportunities for supported employment. Those who are now being asked to work from home who face barriers to accessing digital technology may be finding it more difficult to work productively.
It is widely acknowledged that the third sector plays a crucial role in providing people with learning disabilities with the support they need to live a fulfilling life as independently as possible. But evidence is already emerging that this sector is facing severe funding restrictions in the wake of the pandemic.
And perhaps most concerning is the rise in food insecurity amongst disabled people, as a report by the Glasgow Disability Alliance sets out in detail. Roughly half of the disabled people they surveyed were concerned about accessing food during the pandemic, particularly as shielding support packages have been withdrawn.
Conclusion
A global pandemic and a nationwide lockdown leave almost nobody unaffected. However, it is often the case that those experiencing difficulties are most at risk during a crisis. Legislation is there to try to ensure that inequalities aren't exacerbated, yet people with learning disabilities appear to be disproportionately affected, not just by the virus itself but by the fact they are sometimes invisible to policy makers when decisions are being taken that affect their lives.
Some of this is due to the nature of the virus. For example, adults with learning disabilities use support services that involve human contact, on which the virus thrives. However, seven months since the start of the crisis, many of the issues created have not yet been resolved, and in some cases, it is felt they have not properly been acknowledged.
The result is a feeling of abandonment. Some people with learning disabilities have reported decisions being made about their lives without their input. And for many, the pandemic has taken away their hard-won independence.
As we head into the autumn and winter, with the virus resurging, a detailed look across this population to better understand how people have been affected and what can be done to better support people with learning disabilities would be welcome. This has been done for many sectors of the economy where there has been disproportionate hardship. If the same sort of analysis and understanding existed for Scotland's population with learning disabilities too, the government should be able to better navigate the next few months and reduce undue harm caused.
Emma is Deputy Director and Senior Knowledge Exchange Fellow at the Fraser of Allander Institute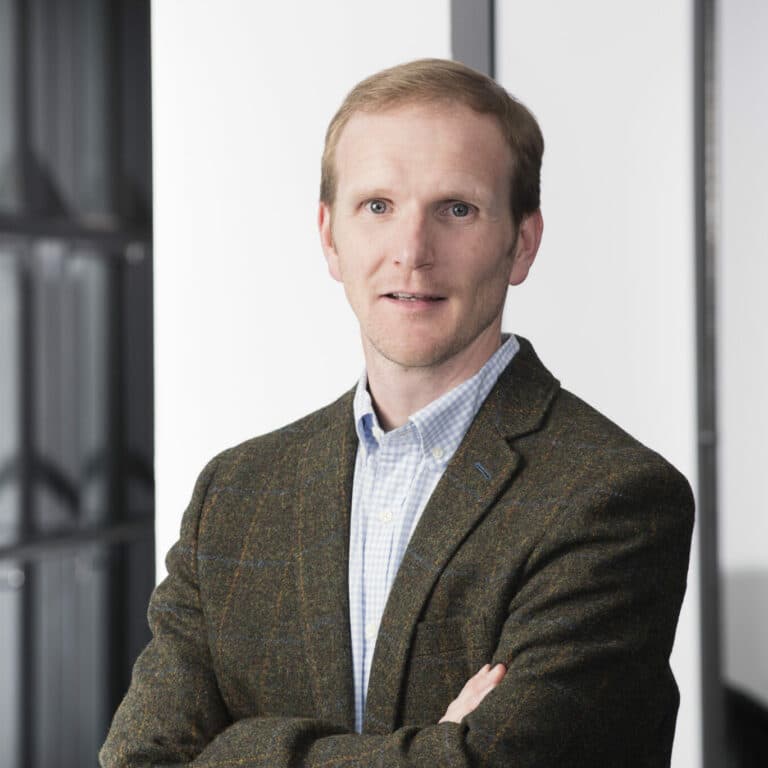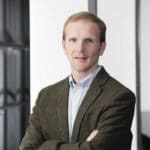 Dean of External Engagement in the College of Social Sciences at Glasgow University and previously director of the Fraser of Allander Institute.