This press release summarises the key results from our latest Fraser of Allander (FAI) Scottish Business Monitor, published in partnership with Addleshaw Goddard.
Business sentiment has risen to its highest level since 2021 as signs of optimism begin to emerge among Scottish businesses, according to the latest Addleshaw Goddard Scottish Business Monitor report.
While a slight majority of firms still expect weak growth in the Scottish economy over the year ahead, almost every sector reported an improvement in the volume of business in the most recent quarter – rebounding after a severe dip in the previous quarter.
And with energy prices cooling, the proportion of businesses expecting to reduce their operations this year due to higher bills dropped from half to around a third. This came despite only 8% of firms believing that the Energy Bills Discount Scheme, which replaced the Energy Bills Relief Scheme on 1 April, would adequately support their business in the next year.
Produced in partnership with the University of Strathclyde's Fraser of Allander Institute, the report surveyed 400 firms from across the economy. It showed that inflationary pressures may be easing, but 69% of businesses (down from 81% last quarter) still expect their prices to increase by more than normal this year as supply chain prices remain high.
Encouragingly, all indicators of business concern – energy costs, price of inputs, staff availability, input availability, retention of staff, and interest rates – have seen a reduction in firm's reporting them.
Other key findings include:
Filling vacancies remains a problem, but staff turnover is improving with the number of firms reporting difficulties in retaining staff dropping from 25% to 22%. One quarter of businesses surveyed found that it was easier than normal to retain workers in the current climate, up 10-percentage points from last quarter.
Employee costs and wages surpassed energy costs as the main cost drivers for businesses in the past three months. Scottish firms expect labour costs to be their main cost driver in the next six months, outweighing inflation, credit costs, and energy bills.
30% of businesses reported that they were finding it difficult to purchase goods and services – down from 41% of businesses last quarter. However, firms citing prices as a driver of their supply chain issues has increased to 64%.
A lack of UK supply continued to be the most common factor affecting firms' ability to source goods and services, with 77% of firms reporting this in the latest survey. However, freight costs, delays, and administrative burdens in trading with the EU have eased since last quarter.
Transport and Storage is the only sector which saw its business volume contract over the quarter, while the net balance of firms experiencing an increase in their volume of business over the past three months was highest in the Accommodation & Food Services sector at 33%.
In spite of business volume and activity increasing, capital investment and export activity remain in the red. The impact of poor investment and export activity on the longer-term growth of the Scottish economy has previously been identified as an area of concern.
Alan Shanks, Head of Scotland at Addleshaw Goddard, said:
"It may be early days but any positive signs in our economy are to be welcomed and we hope that the results of our latest survey indicate that we may be on the way towards to some sort of 'normality' for business after such a tumultuous period.
"Many businesses have shown incredible levels of resilience to get to this stage and while lo-one will be breaking out the bunting quite yet, it's clear that business leaders have a more positive outlook than they've had for some time. If inflationary pressures continue to abate there is hope for a return to real economic growth.
"However, concerns remain, not least in relation to the costs of doing business. The low levels of capital investment and export activity also sound a real note of caution. As an international business ourselves, one that also helps businesses trading in other markets, we know the importance of exports across many sectors and we have some way to go before we can enjoy sustained growth."
Professor Mairi Spowage, Director of the Fraser of Allander Institute, said: "Many will welcome the glimmer of optimism from our latest survey findings as business sentiment bounces back from the lows seen towards the end of last year.
"Inflation continues to ease slightly however, it is important to note that prices are still stubbornly high, and this is increasingly contributing to wage inflation pressures and supply chain issues facing Scottish firms. Although energy costs are starting to wane, few businesses, particularly those in hospitality, feel that government support is adequate to support them over the next financial year."
Read the full report here.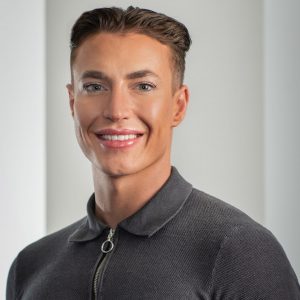 Adam is an Economist Fellow at the FAI who works closely with FAI partners and specialises in business analysis. Adam's research typically involves an assessment of business strategies and policies on economic, societal and environmental impacts. Adam also leads the FAI's quarterly Scottish Business Monitor.
Find out more about Adam.