It's a little over six months since the World Health Organisation declared a global pandemic.
The ensuing economic crisis has been severe: the Scottish economy shrunk by nearly a fifth between April and June. Across the UK, there were 156,000 redundancies in the three months to July, the largest increase since the financial crisis.
But over 96% of businesses in Scotland are back operating. The re-opening of schools has enabled families to get back to work. In the past few days, university and college students have returned to campuses for the first time since March.  
It would be a mistake though to think that we are out of the woods just yet. Government financial support – including bounce-back loans and the furlough scheme – has enabled many businesses to hang on with little in the way of revenue. Once these schemes are wound down, the full cost of the economic crisis will hit home.
For all the talk of growth returning, the reality is that our economy is still around 10% smaller than it was before COVID-19 hit. The average forecast for the UK economy is for it to be well into 2022 before we make up the ground lost this year.  It will feel like we're in a recession for some time yet.
This week we'll be publishing our latest Fraser of Allander Economic Commentary in partnership with Deloitte. This year marks the 45th anniversary of the Commentary. Over the decades, it has charted good times as well as bad. But it is hard to recall a time when the immediate economic outlook for the months ahead has been more uncertain.
In our new Commentary, we talk of a crucial inflection point being reached in our recovery from the crisis.
What happens next will depend on the evolution of the pandemic, measures taken to protect public health, and crucially how households and businesses respond as the economy opens back-up. There's little certainty about any aspect of this.  
A major challenge facing businesses in the coming months is simply coping with a such an uncertain environment.
On the one hand, there are reasons to be optimistic.
Our economy has shown that it can be remarkably resilient. If confidence returns, spending and investment decisions that have been delayed should start to come back on stream. If demand picks-up this will create multiplier effects that will ripple across the economy.
Many businesses have also found ways to adapt to COVID restrictions, whether that be the switch to home working or an expansion into digital marketplaces. Many of these changes will lead to improvements in productivity that will endure.
So, this is the upside. But even under this positive scenario, the recovery will be slow.
It isn't difficult however, to take on a more pessimistic outlook. The virus remains far from contained. Social distancing is likely to remain in place for the foreseeable future. Cases are increasing at their fastest rate in months. Restrictions have been reintroduced across large parts of the country.
Ultimately a vaccine is the only guaranteed route out of this crisis. Sadly, whilst progress on developing a vaccine has been remarkably quick, it seems that it will be some time before one is ready for deployment at scale.
Until then, business models that rely on social spending, significant passing footfall, or high turnover of customers, will struggle.
At the same time, for many businesses their supply chains remain hugely disrupted and access to international markets remains closed for many exporters.
We have written in the institute about a so-called 'k-shaped' recovery. For some businesses fortunate to have been able to shift to home working, or who work in an environment where physical distancing is not a concern, operations have been able to continue largely as normal. But for others, demand has fallen off a cliff and is unlikely to recover soon. A two-speed recovery seems inevitable.
There also exists huge uncertainty over the policy environment. Around £2 billion worth of loans has been provided to businesses in Scotland to help them get through the economic crisis. But the longer this economic crisis runs, the more thinly these funds must be spread.
As government financial support is wound down, many businesses will no longer be able to postpone the hardest of decisions.
The ending of the UK Government's furlough scheme promises to be a pivotal moment in the recovery. History is likely to judge the Chancellor's decision to pay 80% of workers wages during the height of the lockdown as one of the most effective policy responses to any economic crisis in history. Over 9 million workers in the UK have benefited.
But removing the furlough scheme too early, particularly in sectors like hospitality and tourism, has the potential to undermine the good work done to date. A more effective transition scheme is needed. 
Of course, amidst of all this and only adding to the uncertainty, Brexit continues to loom on the horizon. Many of the short-term impacts of 'no deal' will be masked somewhat by the COVID-19 pandemic. But failure to agree a comprehensive trade deal by Hogmanay still risks doing significant damage to the UK economy in the long-run and will hamper any nascent recovery.
In 2021, we'll also have the next Scottish election where domestic policy issues will come to the fore alongside inevitable debates over our response to COVID and the constitution.
In the midst of all this, businesses will have to take some tricky and difficult decisions with very limited information on which to base them upon. Coping with huge uncertainty and the potential for rapid change will be a key feature of the business environment for the foreseeable future.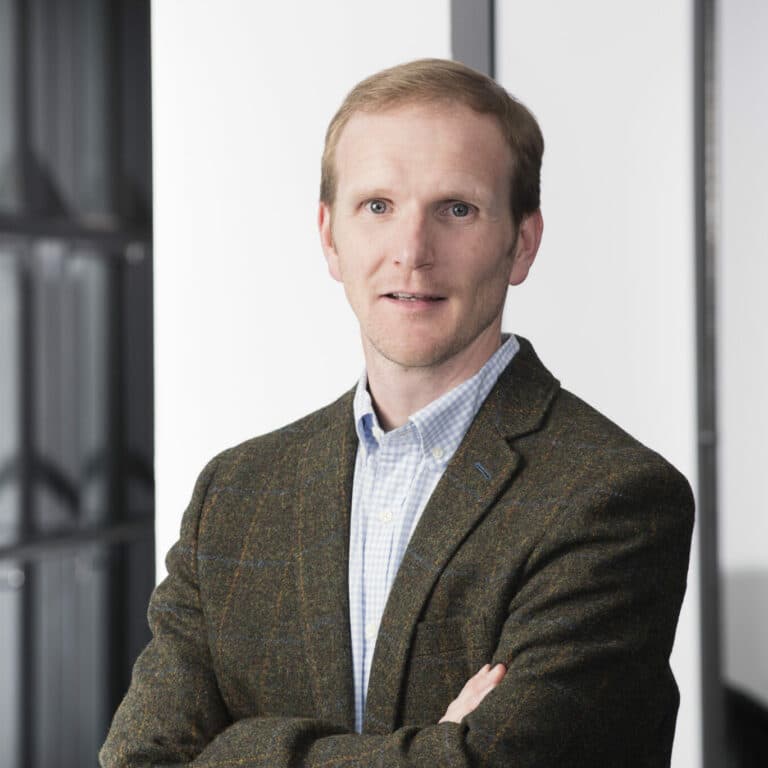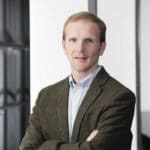 Dean of External Engagement in the College of Social Sciences at Glasgow University and previously director of the Fraser of Allander Institute.