[We appreciate that this may get lost in debates about GERS – but for a review of something that really matters and not just a political debate read on.]
As people who have read our writings over the years, you'll know that we're often critical of both the quality and volume of the strategy documents, reviews and external advisory reports that are churned out in Scotland.
But now and again, a report comes along that shows that there can be value in this approach.
On Tuesday, the Scottish Government published a review into the 'Scottish Technology Ecosytem'.
It was written by Mark Logan – the ex-COO of Skyscanner (you know the lovely online platform that helped folk book summer holidays abroad when we were allowed them!).
If you get a chance, it's worth a look.
It's quite a different report from normal government reviews or strategies.
For one, it feels like an external report that's been written outside of government.
It eschews "gloopy policy syrup". And no time is wasted framing the report in terms of some clever adjective driven growth concept or economic alliteration contest.
Instead, it's a sober and frank review of where Scotland's tech ecosystem is at the moment, where it needs to improve and how this can be achieved.
For that, he adopts a well-known simple but persuasive diagram.
Scotland's technology ecosystem funnel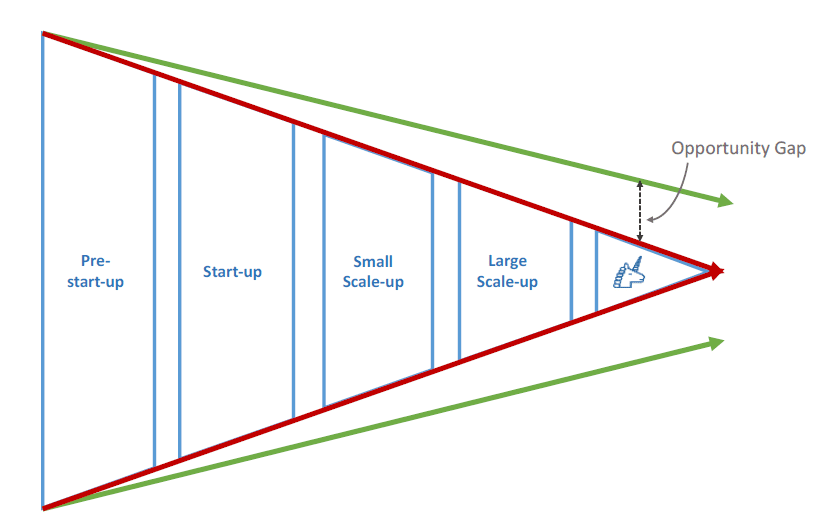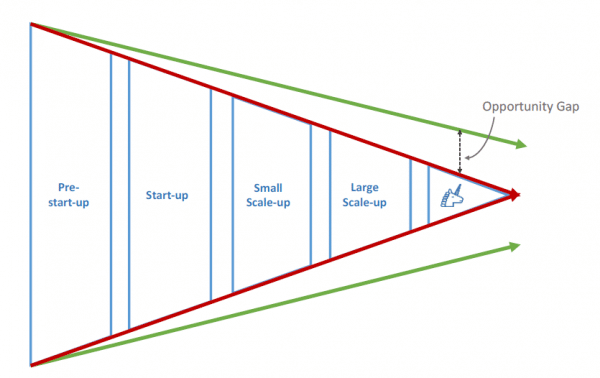 If Scotland is to achieve its ambition of creating more large scale-up firms – and ideally unicorns like Skyscanner – Logan argues that Scotland needs to succeed on each and every one of these drivers, from pre-start-up (including education in schools) through to creating the culture, environment and infrastructure for start-up and scale-up.
It's a simple but clever approach.
What is also refreshing is the honesty about what Scotland can achieve.
Yes, we're good. Although we're perhaps not as good as we think we are. But rather than setting high-level targets as is often the course of events, the report offers views on how things could get better by drawing on lessons from elsewhere.
Of course, as with any such report, there will no doubt be debate about the specific recommendations.
For one, we'd have liked to have seen more on how the tech ecosystem could be used to help tackle the wider digital divide and inequalities more generally in Scotland. COVID-19 has the potential to widen many of these. But that's something for the government to reflect on.
Arguably there's also more that could be said about how the Scottish tech eco-system could play into/take advantage of the wider UK tech eco-system (and where policy may vary/plug gaps etc.)
In the main, the report's recommendations make eminent sense. And the track record of the author add a big dollop of credibility to them.
It challenges the government on the teaching of computing science in schools. The more we can equip young people with basic computing skills, the higher tech start-ups there will be.
It challenges universities – and the Scottish Funding Council – to do more to support research that promotes industry collaboration and to encourage spin-outs from university (both in terms of support for students and University stakes in new companies).
It advocates the creation of a tech-scaler national backbone – including a network of incubation centres providing start-ups with local workspaces with high-speed internet connections, and which can act as education hubs and provide social infrastructure to start-ups – to create a genuine community within the tech ecosytem in Scotland. The success of CodeBase is highlighted as something to build on, but it's also noted that – despite its success – Glasgow is still to launch one.
There are recommendations on funding too, something for the new Scottish National Investment Bank to reflect upon as it figures out its role in this ecosystem.
It advocates training in tech, again building on the success of initiatives such as CodeClan – something that could be vitally important in the post-COVID recovery.
As we said, and as is the case with any report, there will be bits of this document that some people will disagree with. Or argue that things have been missed.
But what this report does is offer some practical recommendations that can make a real difference to Scotland's economic recovery.
If you're depressed reading the debates around GERS over the last day or so and want to feel a bit more motivated and optimistic about things, read this.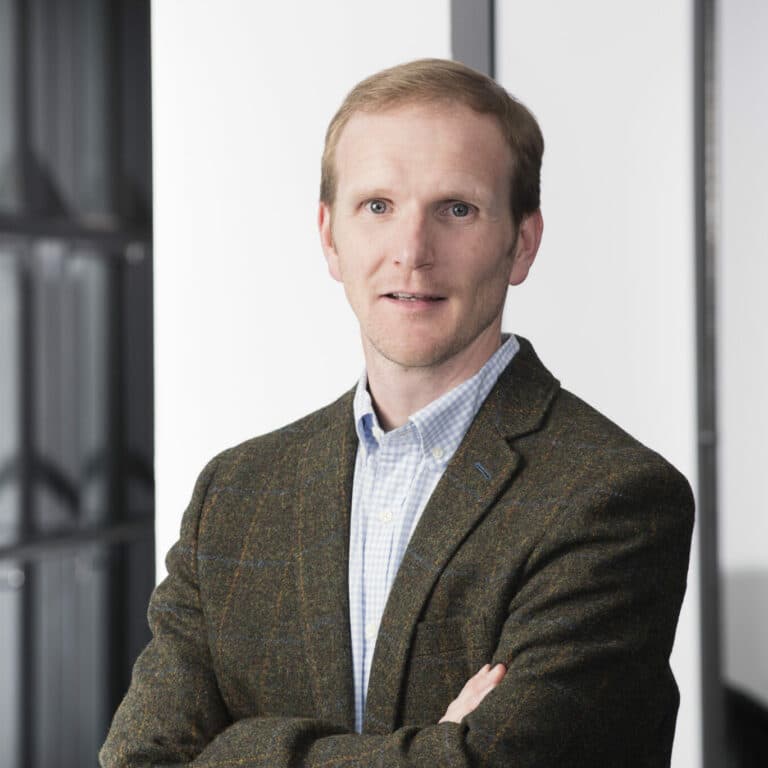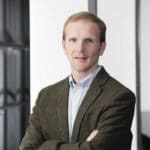 Dean of External Engagement in the College of Social Sciences at Glasgow University and previously director of the Fraser of Allander Institute.