A few people have got in touch since we published yesterday's blog to ask why oil and gas isn't included in the headline real-terms GDP growth series that the Scottish Government publish in their National Accounts, and what the series might look like if it was included. The Scottish Government don't publish this series, although they do publish it in nominal terms (and is the source of the per capita figure we discussed yesterday).
It is entirely possible to include it and perhaps a fully comprehensive suite of National Accounts might wish to do that. We have a few back-of-the-envelope calculations to look at this, using the published UK series for offshore extraction and weighting that in to the Scottish series.
Chart: illustrative calculations – real-terms Scottish GDP excluding (i.e. main) and including offshore activities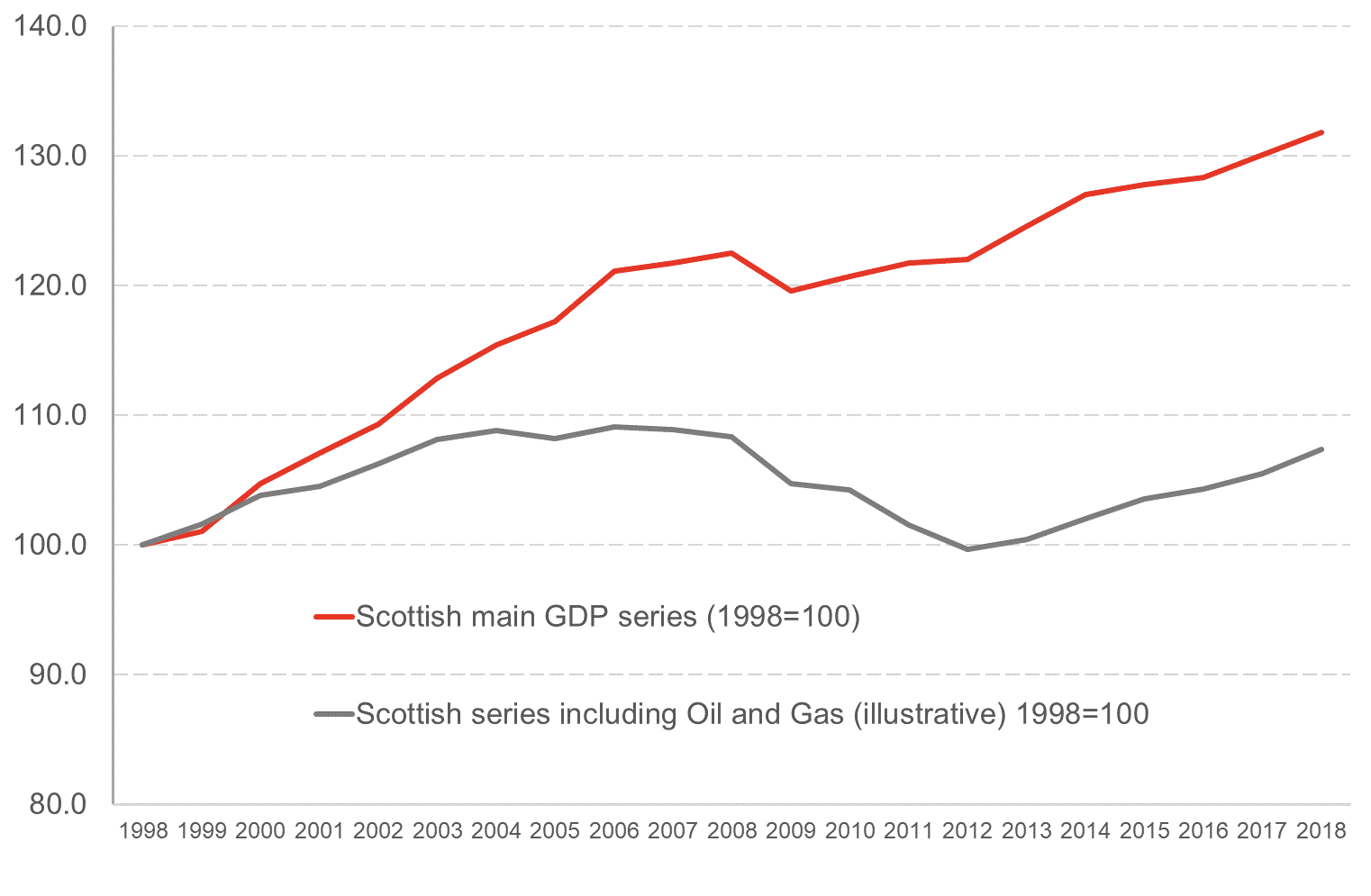 Source: FAI calculations
These are obviously not official estimates, but they give an idea of the influence the oil and gas output series might have on the headline estimates.
The Fraser of Allander Institute (FAI) is a leading economy research institute based in the Department of Economics at the University of Strathclyde, Glasgow.