New data on the health of Scotland's labour market was released this morning. These provide an update on key indicators like unemployment and employment. In this blog we highlight the key features of these data and highlight some interesting trends.
Today's labour market data show that the unemployment rate in Scotland is 4.3%. While this is up slightly compared to the three months before, this is also down 0.4%-points relative to the year before, and in line with the unemployment rate of the UK as a whole.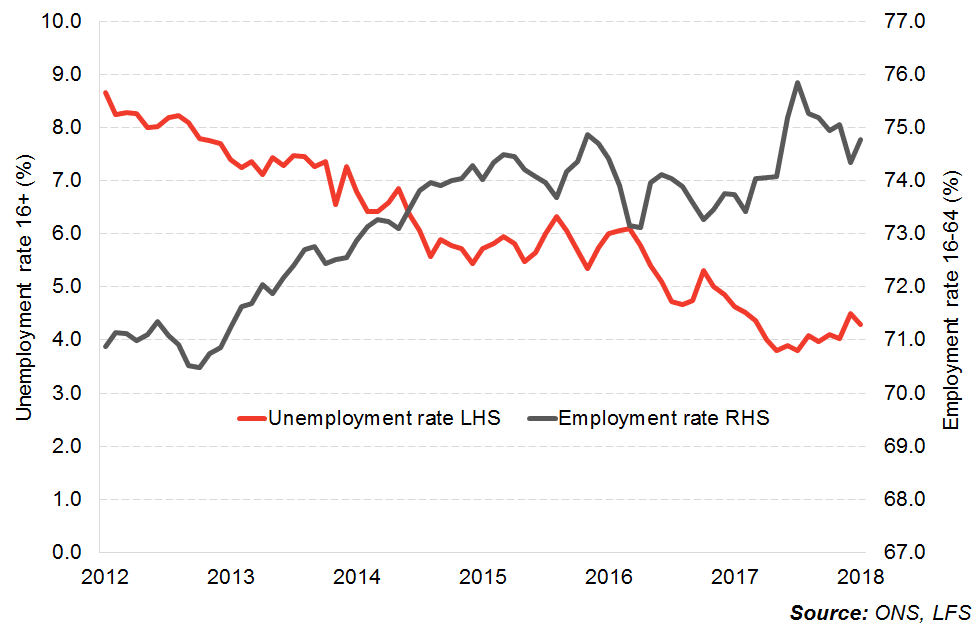 Last year Scotland had an unemployment rate which put it among those areas of the UK which had the lowest unemployment rate, more recently however Scotland has returned to the 'middle of the pack'. Northern Ireland has seen a particularly sharp drop in its unemployment rate over the past 12 months.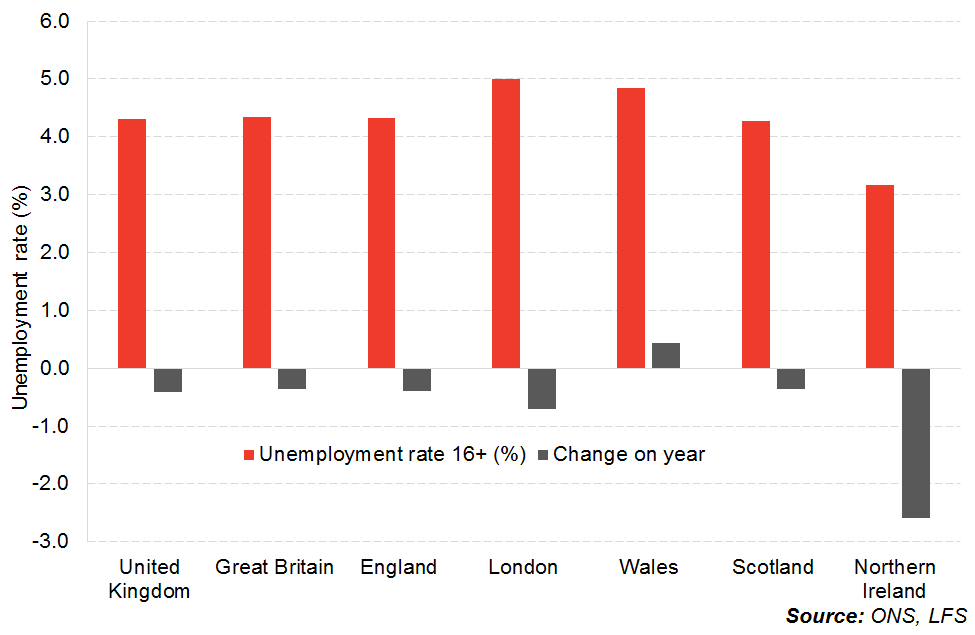 Headline economic growth in Scotland continues to disappoint, with annual GDP growth of just 0.6% on the latest data, nevertheless Scotland has nearly 35,000 more people in employment in the past year than in the year before and its employment rate remains high at 74.8%.
Interestingly, this is a mix of growth in those employed as employees and those who are self employed.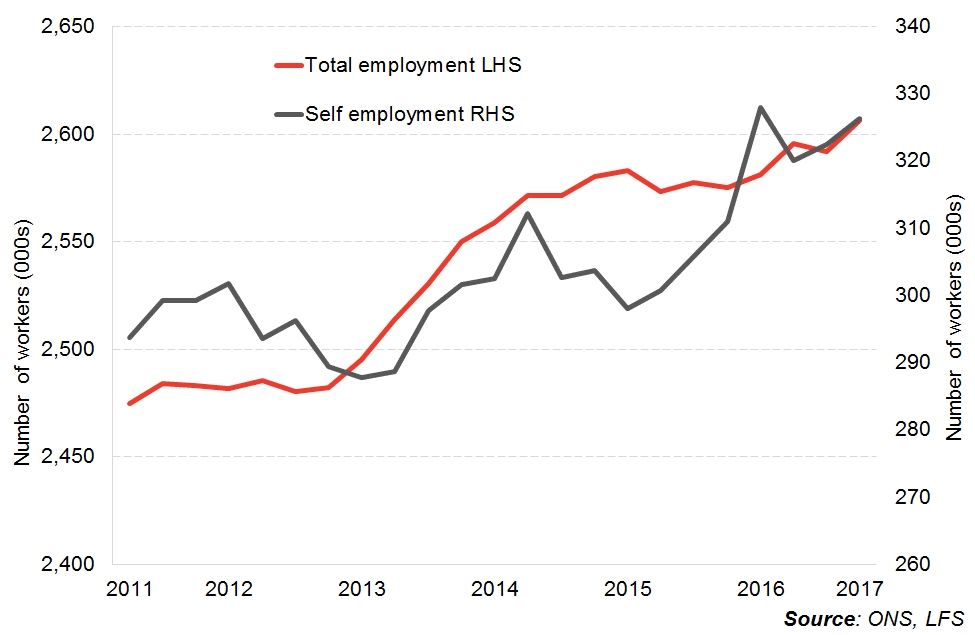 With Scotland experiencing a period of weak economic growth coupled with high employment and relatively low employment, wage growth has been rather poor.
Data released today for the UK as a whole present an interesting picture of nominal wage growth (based on average weekly earnings (AWE)) and inflation.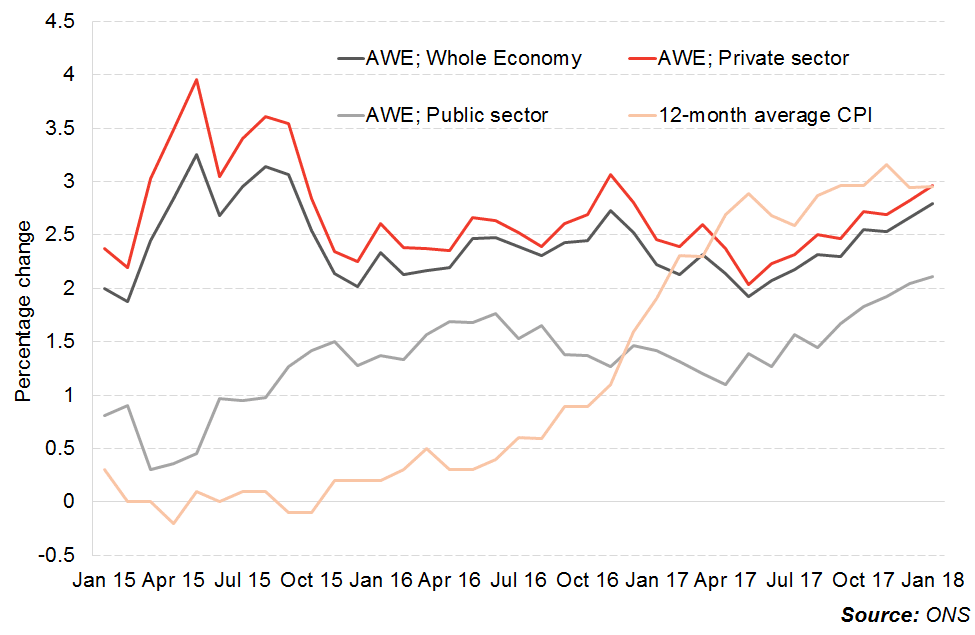 For those in work, earnings continue to grow at a slower pace than inflation.
Data for Scotland show a similar pattern with wage growth being slower than inflation. The effect of this is to put further pressure on household finances, depressing consumer expenditure, which in turn will weaken GDP growth.
Next month (4th April) we will get new data from the Scottish Government on Scotland's economic growth in the final three months of 2017.
In advance of this, next week we will release the new edition of the Fraser Economic Commentary, supported by Deloitte.
In that report, we will examine the underlying trends in the global, UK and Scottish economy, and outline our own assessment of the growth prospects for the Scottish economy over the next few years.
The Fraser of Allander Institute (FAI) is a leading economy research institute based in the Department of Economics at the University of Strathclyde, Glasgow.