At the start of 2022, international law firm CMS teamed up with the Fraser of Allander Institute on a thought leadership campaign, under the theme 'International Scotland'.
Throughout March and April 2022, the institute undertook a series of non-attributed interviews with11 CMS partners to influence and shape this research. These interviews explored with partners the issues related to the topics of International Scotland and provided direction for analysis.
In November 2022, the Institute published an analytical report setting out the evidence base of Scotland on the international stage and reflecting on the key barriers and enablers of Scotland's global success.
November 2022 Report – 'International Scotland'
This report looked at the data and policy surrounding the following themes:
■ Section 1: Business, Trade, and Tourism in Scotland
■ Section 2: Invest in Scotland
■ Section 3: Scotland's Transition to Net-zero
Throughout this report the opportunities and challenges Scotland is faced with under each theme was discussed.
This report also reflected on Scotland's growth sectors – industries where Scotland has a distinct comparative advantage – and how they support each international Scotland theme. These six sectors include –
■ Food and drink (including agriculture and fisheries
■ Creative Industries (including digital)
■ Sustainable tourism
■ Energy (including renewables)
■ Financial and business Services
■ Life sciences
Additionally, this report highlighted the views of CMS partners on key barriers and enablers of each international Scotland theme.
Engagement
Following from the publication of 'International Scotland' in November, the Institute supported CMS in a series of events in November – December 2022 to discuss each of these themes. The events were as follows –
■ Business, Trade and Tourism in Scotland – hosted in Edinburgh
■ Invest in Scotland – hosted in Glasgow
■ Scotland's Transition to Net-zero – hosted in Aberdeen
Each event kicked off with a presentation from Professor Mairi Spowage, Director of the Institute, setting out the evidence of Scotland's performance on the international stage.
Mairi was joined by a panel made up of Scottish Government ministers, business leaders, and academics, who gave their thoughts on the report. The panel joined Mairi in responding to questions from the audience which consisted of around 50 CMS partners and clients.
We also engaged with the Royal Society of Edinburgh's Economics and Enterprise Committee,Women's Enterprise Scotland, and Third Sector Dumfries and Galloway.
This report
Following on from these events, this update report builds on November's findings, reflecting on the discussions had throughout our various engagements over the past 6 months.
This report is fairly lengthy, so we have split analysis into three sections that could be read as three mini reports. A summary of findings for each theme is found at the start of each relevant section.
At the end of each section, we outline the full set of key findings from our engagements. These dive further into the barriers and enablers highlighted by CMS Partners last year, highlight examples of success and good-practice, and reflect on particularly challenging areas that need further attention from policymakers and business leaders.
Case studies and key takeaways from our engagements feature throughout this update report.
The Institute recognises that this is a broad research question and it is hoped that this report spurs future research into the opportunities and challenges highlighted throughout this campaign.
The Fraser of Allander Institute thanks everyone who took part in engaging with us on our research with CMS and for contributing to this report.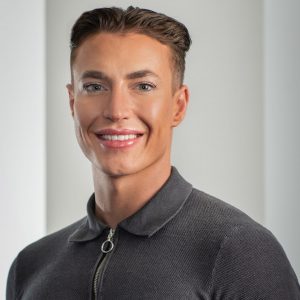 Adam is an Economist Fellow at the FAI who works closely with FAI partners and specialises in business analysis. Adam's research typically involves an assessment of business strategies and policies on economic, societal and environmental impacts. Adam also leads the FAI's quarterly Scottish Business Monitor.
Find out more about Adam.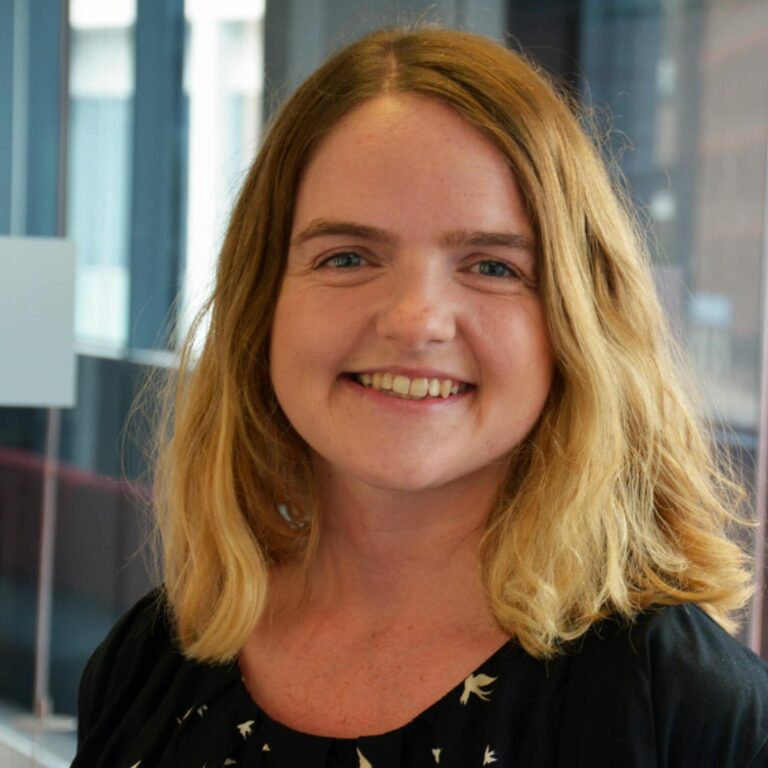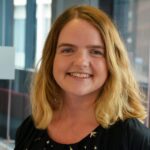 Mairi is the Director of the Fraser of Allander Institute. Previously, she was the Deputy Chief Executive of the Scottish Fiscal Commission and the Head of National Accounts at the Scottish Government and has over a decade of experience working in different areas of statistics and analysis.
Kate is a Knowledge Exchange Assistant at the FAI working across a number of project areas. She is currently studying for her MSc in Economics at the University of Edinburgh and has a bachelor's degree in Economics from the University of Strathclyde. Kate is also the Outreach Coordinator at the Women in Economics Initiative which aims to encourage equal opportunity and improve representation in the field.